XODUS - 7 Piece Tribute to Bob Marley & The Wailers 
Introducing the most dynamic, interactive and authentic sounding tribute to Bob Marley and The Wailers

XODUS consists of a collection of the finest experienced musicians from around the Birmingham area and are incredibly versatile and able to perform for a vast range of events including (but not limited to)
Tribute Events, Theatres, Festivals, Cruises, Private Events, such as Birthday Parties & Weddings.
Consistantly delivering 100% professionalism and the highest standards of performance and business practices at all times, you can be confident with our conduct of operations from the moment we manage your enquiry continuing through the process of supporting venues/agents/promotors with the effective marketing of events, weekly monitoring of sales data and adjusting advertising support as necessary, all equipment fully PAT tested and certified, public liability insurance, trustworthy, reliable and courteous at all times, we deliver our shows with an interactive twist getting the audience involved, dancing and singing along guaranteed. We are available and supporting the event from start to completion with an open line of communication and prompt responses.
With so many amazing songs and album collections from the catalogue of compositions that Bob Marley performed over the decades, XODUS brings you the best of the selection to their live performance setlists with favourites  like "Buffalo Soldier", "Is This Love", "Waiting In Vain", "I Shot The Sheriff" along with album covers like "Them Belly Full", "Rebel Music", "Forever Loving Jah" plus many more. XODUS have a huge repertoire of Bob Marley's songs so there is something for everyone.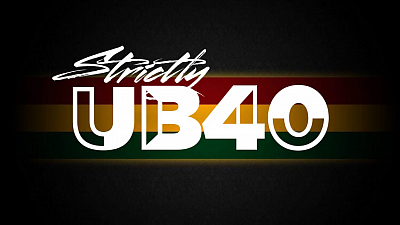 Strictly UB40 - (7 Piece Tribute to UB40)
Are you interested in UB40 Tribute - Full 7 Piece Live Band? 
Popular 7 Piece Band -  Strictly UB40, can also be arranged via contact with us. Strictly UB40 can be booked for a separate event date, or jointly booked with XODUS to perform on the same billing. For further information about Strictly UB40, please click HERE